Good News – MeANA Food Drive and Silent Auction- A Success!
Mainers are struggling to find enough to eat. When the coronavirus first hit, the demand for food assistance was staggering in Maine. Now, even with the guarantee of a COVID-19 vaccine, local food relief services are preparing for that demand to surge again as winter deepens. Mainers who were struggling to make ends meet long before the pandemic are in worse straits now. Now as people face job losses and other challenges, food pantries are witnessing an influx of families seeking help who've never needed that help before. Plus, the logistical challenges of feeding kids who are learning at home, in hybrid models, and in classrooms has led to a plummeting of school meal participation. The need has never been greater for both kids and adults. Mainers are counting on our help and we gave it!
Together, MeANA raised $7,272.00 for the Good Shepherd Food Bank, the state's largest hunger relief organization. We not only met our goal, we exceeded it!
Thank you everyone for your generosity and willingness to participate in this needy cause. A special shout out to the talented artists who donated hand crafted items for our virtual silent auction which helped to raise slightly over $2,000. You are all amazing!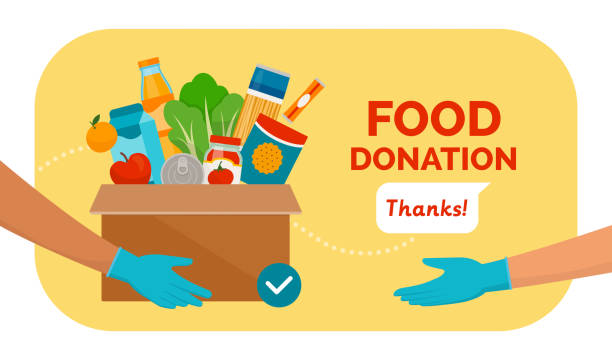 If you still want to help those suffering from hunger, we will continue to keep the Good Shepherd Food Bank link up. While food is the biggest need, you can also consider donating personal hygiene products, like shampoo toilet paper, soap, etc. at your local food bank. It's all about Mainers helping Mainers.
Read the article below provided by the Good Shepherd Food Bank to see how much and how far all of the generous donations reached Mainers.
---
Maine DHHS COVID-19 Vaccine Clinician Info Sessions
As part of the State's response to the COVID-19 pandemic (and given the very exciting news about the recent FDA approval of the first vaccine!), Maine DHHS is pleased to launch a set of educational efforts to offer information for Maine clinicians on the COVID-19 vaccines and support their efforts to build the knowledge & trust needed to ensure a successful vaccination effort statewide.
Given busy clinician schedules, we're starting this effort by offering a series of short (30min) "COVID-19 Vaccine Info Sessions" that we will host twice/week starting next Tues, Dec 15. We will host the sessions twice/week for the next several months at the following times:
Tuesdays at 7:30 – 8AM
Fridays at 12N – 12:30PM
The sessions will offer brief didactic sessions on the vaccine development & approval process, followed by time for questions & discussions. Clinicians are welcome to attend one or multiple sessions. The sessions will be held via Zoom using the following log-in and/or call-in info for all sessions:
Zoom/web: https://zoom.us/j/6218434986
Meeting ID: 621 843 4986
Passcode: 338847
Phone: One tap mobile: +13017158592,,6218434986#,,,,,,0#,,338847#
DHHS will likely be offering additional educational tools and resources on COVID vaccine moving forward as well.
DHHS and the Board appreciate your help to support these efforts, and greatly appreciate the help of Maine clinicians to ensure a successful vaccination effort with the people of Maine.

Thank you, and best regards,

Lisa M. Letourneau MD, MPH
Senior Advisor, Delivery System Change
DHHS Commissioner's Office
109 Capitol St.
Augusta, Maine 04333
---
Urgent! Action Required!
Please send in your letters! Your voice will make a difference!
As always, the AANA's top priority is to ensure that CRNAs can practice to the full extent of our education and training. We've made some huge strides this year, and now we need your help!
Currently, there are two opportunities for you to influence public policies that will advance our profession and help ensure our patients have access to safe, cost-effective anesthesia care.
This spring, the Centers for Medicare & Medicaid Services (CMS) temporarily waived physician supervision requirements. Now, the U.S. Department of Health and Human Services (HHS) has issued a Request for Information (RFI) to determine the costs and benefits of making this and other temporary policies permanent. HHS needs to know that you support permanently removing physician supervision of CRNAs by December 28!
The U.S. Department of Veterans Affairs (VA) has issued an interim final rule that will help to standardize healthcare professionals, including CRNAs, scope of practice across the Department of Defense and the VA. The VA needs to hear that you support full practice authority for VA CRNAs so that our veterans can have access to the high-quality anesthesia care they deserve! The deadline to submit a comment is January 11.
Submitting comments is easy and only takes a few minutes. But, it will have a huge impact on our success. Thousands of our opponents are telling HHS and the VA that independent practice for CRNAs will harm patients. At the same time, only about 1,500 AANA members have written to HHS and 3,300 AANA members have written to the VA. Make sure the facts and evidence are heard loud and clear by following the instructions below.
Instructions for Submitting Comments
1. Click here to be directed to our Anesthesia Facts Action Center.
2. You will see the two active action alerts. Click "Take Action" on both alerts to be directed to pre-written comment letters. Please personalize these letters with your own experiences and be sure to keep the tone positive and professional.
3. Share these links with your family and friends so they can comment, too!
If you have any questions, please contact AANA Federal Government Affairs at info@aanadc.com. Thank you for being an advocate for our great profession!
Sincerely,
Steven Sertich, JD, MAE, CRNA, Esquire
AANA President
---
NEW SECTION ADDED!! CHECK IT OUT!
To make our website more meaningful for all nurse anesthesia clinicians we have added a new section entitled: Clinical Updates.
Please take the time to let us know what you think. Here is just a small sampling of things to come:
Anesthesia Pediatric Apps for induction
COVID Updates
Fire Safety in the OR
Regional Blocks Apps and Insights
Student Puzzler
Please feel free to contact Michael Dunnington, Andrea Farrar or Susan DeCarlo to send us your ideas. We'd love to have you, the members, participate by sending us articles, links and other educational venues that will help us be the best CRNA's! Check it out and let us know how it can be improved. Know that MeANA is working for you!
Susan DeCarlo
MeANA President
---
Get Your MeANA Mask Today!
Show your support and contribute to our PAC fund and receive this cloth MeANA Mask!
---
CPC Information!
Watch this short 4-minute video overview of the entire CPC Program, requirements, and timeline. You'll also learn how the CPC Program supports lifelong learning and provides the framework for you to demonstrate the knowledge you have to provide high-quality patient care throughout your career.
As required by section 6033(e) of the Internal Revenue Code, we are required to inform you that 57% of your state membership dues are allocated toward expenses incurred by the Georgia Association of Nurse Anesthetists for state lobbying activities. This amount is not deductible for federal income tax purposes. All GANA members are also members of the AANA.