Attention CRNAs: Please Read the MeANA Summer Message: Important Additional Requirement for Licensure in our state is Explained. Thanks!
CRNAS have much to be proud of as the American Association of Nurse Anesthetists (AANA) celebrated its 90th anniversary on June 17th. 


 "The vision of pioneer nurse anesthetist Agatha Hodgins who, in Cleveland, Ohio, founded the National Association of Nurse Anesthetists (NANA), sought to assemble her peers to advance the science of nurse anesthesiology. NANA became the AANA, which today serves as the largest national association that champions Certified Registered Nurse Anesthetists (CRNAs) and Student Registered Nurse Anesthetists (SRNAs), who dedicate their careers to saving lives and easing suffering."

    "Our vision has remained unchanged for the past 90 years – to advocate for our members, our growing profession, and, most importantly, our patients," AANA  President Steven M. Sertich, CRNA, MAE, JD, Esquire, said. "CRNAs and SRNAs practice in every setting across the country, employing the latest technology and evidence-based knowledge to care for the whole patient."


We have made great strides this past year in obtaining and providing a myriad of educational offerings. We had a very successful virtual Professional Development Educational Session which was free to our members. Please visit our updated website with more information about future free educational offerings, such as a journal club and coming soon a 3-part series of CEUS on peri-operative warming. Eagle Pharmaceuticals will also be providing Malignant Hyperthermia Education at your facility- if interested, let the members of the Professional Development Committee or any Board member know.  And don't forget to mark October16th on your calendar for our next virtual educational session and business meeting. It'll be opportunity to meet and ask questions of our new Region 1 Director Erik Rauch, DNP, MBA, CRNA. 
One of our biggest accomplishments this year has been a new law signed April 6th by our Governor that requires CRNA services to be covered and reimbursed by insurers. Health insurance carriers are now required to provide coverage for services within the CRNA scope of practice that are covered under a health plan. This law is consistent with other advanced practice registered nurses in our state. The law affects policies that go into effect or renew on or after January 1, 2022.
To help offset the cost of running our state association, we have made great efforts in securing sponsorships from various businesses. Please check out our website and if you get the opportunity, please thank them. They are Nurse Anesthesia of Maine, Maverick Anesthesia, Investment Concepts and Apex Anesthesia.
Also, a big shout out to our sponsors for our educational programs making it possible to offer them free to you, our members, this year. They are: The Army, Eagle Pharmaceuticals and Verathon.
On a more serious note, please be aware of the newly enforced Board of Nursing Rules in our state with regards to licensure. In 2018 the Maine Board of Nursing adopted a rule regarding obtaining initial licensure and re-licensure in the state of Maine. As of this summer, and effective immediately, the rules will be enforced. A message from the Maine State Board of Nursing will be sent to each practicing CRNA in our state in the next few weeks. Please be on the look out for this important message. It'll also be available on the BON website very soon. 
The Rules are as follows:
1. When you apply for an initial license or renew your license you will be asked if you've prescribed within the last 2 years.
2. If you have not prescribed medications in 2-5 years, you will need to provide 15 contact hours of pharmacology.
3.If you are reinstating or reactivating your license, the question will ask if you have prescribed in the last 5 years. If the answer is no, you will need to provide 45 contact hours in pharmacology.
4. The requirement in pharmacology must include any drugs than an APRN would prescribe, including opioids. Anesthesia related drugs, such as volatile agents, muscle relaxants, reversal agents, would not be meet this requirement. Only drugs that would be prescribed, such as anti-anxiety medications, antiemetics, opioids and antibiotics.
5. All new nurse anesthesia graduates will be exempt for at least 2 years, since the pharmacology requirement is included in their academic program of study.
6. There are several sites that an applicant can use to complete the necessary number of hours of study as dictated by Chapter 8 Rules and Regulations.
7. All APRNS in our state are treated the same, regardless if a practitioner has full or partial prescriptive authority.
8. No CRNA is exempt, regardless if your practice does or does not include prescribing opioids or having a DEA license.
9.You are required to complete this requirement regardless of where you practice. For example, if you practice in a large trauma one hospital or a rural or critical care hospital, the requirement is the same. If you practice in a supervisory or medical direction model, the requirement is the same.
10.Here is a site that has been approved by the Maine State BON for you to obtain the necessary pharmacology requirements at little time or cost. It is: https://www.netce.com/ce-requirements/nursepractitioner/me/. The Maine State Board of Nursing accepts courses from any provider who is ANCC accredited. For eg. You can obtain 15 credits/hours if you take the following course on this website: Palliative Care and Pain Management at the End of Life. The cost is $60. Another is Pain Management Pearls: Opioids and Culture. You can obtain 2 credits/hours for $15.00. There are many resources for you to obtain the necessary credit hours for this requirement. Such as, Pri-Med offers free pain management continuing education at pri.med.com. The Center for Disease Control and Prevention offers free courses on Antibiotic Prescribing and Use https://www.cdc.gov/antibiotic-use/training/continuing-education.html. You can also meet this requirement by reading journals that feature articles on the subject. Fifty minutes of participation equals 1 contact hour. You would need to submit the journal index, designate which article you read, date and provide the amount of time spent in reading the article.
11.Renewal of your license is every 2 years.
12. All APRNS in Me are required to complete in total 50 CEUs/contact hours.
The CRNA leadership is aware of the unforeseen burden this may cause many of you this year, especially those of you renewing this summer. Please understand we were blindsided regarding this requirement until just this past month and are doing all that we can to improve the situation. But until then, we must comply so that we may renew our license to practice or obtain initial licensure. Only new graduates are exempt for the first 2 years after graduation.
The MeANA Board encourages you to get involved in our state. A new slate of candidates for Director and the Executive Board positions are now open. If interested, please contact Anne Misterovich, our Leadership Identification (Nominating) Committee Chair, or any Board member.
Thank you for all you do on a daily basis for our profession and your patients. Here's hoping you all enjoy our beautiful summer in Maine. Hope to see you at the World Congress in August in Austin, Texas and more importantly, at the next virtual educational session in October!

     Happy Summer! Travel Safely! 
Much Happiness as you once again see your family and friends!
REMINDER: Join our Provider Nondiscrimination Grassroots Action TODAY!
Last week, Rep. Kurt Schrader (D-OR) introduced a sign-on letter in support of the provider nondiscrimination provision of the No Surprises Act, legislation that AANA championed and was passed at the end of 2020. The letter that Rep. Schrader is leading to the departments of Health & Human Services, Labor, and the Treasury underscores the Congressional intent of the legislation and directs them to issue a regulation within a timely manner.
The AANA is actively pushing members of Congress to sign on to this important letter! As a constituent, please contact your U.S. Representative and ask them to sign their name to this letter. It is important that the Departments of HHS, Labor, and the Treasury understand that there is significant bipartisan support for this provision, which would increase patient access to healthcare.

Instructions for Contacting your Legislator
Click here or text AANA to 52886.
You will be directed to a pre-drafted email to your U.S. Representative. Please personalize this letter so that it is not seen as a form letter.
Click "send letter."
Encourage your friends, family, and colleagues to take action.
If you have any questions, please don't hesitate to contact AANA Federal Government Affairs at info@aanadc.com or 202-484-8400. Thank you for being an advocate for our patients and our profession.
---
MeANA's Professional Development Program
MeANA has worked hard to provide you with meaningful, informative educational sessions throughout 2021, all free of charge! We hope you enjoy attending our two educational sessions, one in the Spring and one in the Fall, along with reading journal articles at your leisure throughout the year. Join us on May 15th and October 16th for virtual education sessions. Included in this package are a series of journal articles along with a quiz that can be taken to receive credit. Please click on the link below to continue on to our registration page and learn more specific details about our sessions!
---
New Maine Law Requires Insurers to Cover CRNA Services
A new law signed April 6 by Maine Governor Janet Mills requires CRNA services to be covered and reimbursed by insurers, consistent with other advanced practice registered nurses in the state. The law also states that insurers may not prohibit CRNAs from participating in provider networks, offering patients across the state greater access to high-quality care. Read the AANA Press Release.
---
New Maine Law Increases Patient Access to Anesthesia Delivery by Requiring Insurers to Cover CRNA Services
---
American Association of Nurse Anesthetists Applauds Maine Legislation Providing Direct Reimbursement for CRNAs
For immediate release: April 9, 2021
For more information, contact: AANA Public Relations
Park Ridge, Ill. (AANA)—A new law signed April 6 by Maine Governor Janet Mills requires Certified Registered Nurse Anesthetist (CRNA) services to be covered and reimbursed by insurers, consistent with other advanced practice registered nurses (APRNs) in the state. The law also states that insurers may not prohibit CRNAs from participating in provider networks, offering patients across the state greater access to high-quality care.
Health insurance carriers are now required to provide coverage for services within the CRNA scope of practice that are covered under a health plan. The law affects policies that go into effect or renew on or after Jan. 1, 2022.
Susan DeCarlo-Piccirillo, DNP, CRNA, APRN, president of the Maine Association of Nurse Anesthetists (MEANA), applauded the provision, "This will alleviate a burden on patients and facilities that previously faced an onerous process to be reimbursed for CRNA services. By ending billing discrepancies for CRNAs in Maine, patients have greater access to anesthesia care, with less risk of out of pocket cost and at no cost to the state of Maine."
There are more than 350 CRNAs and student registered nurse anesthetists in Maine. Approximately 60% of anesthetics in Maine's rural and critical access hospitals are delivered by CRNAs. CRNAs comprise 64% of the state's anesthesia care providers. "CRNAs are proven providers, and removing the many barriers to their practice will only increase their ability to respond to the pressing need for basic anesthesia health," DeCarlo-Piccirillo said.
"Patients benefit the greatest from a healthcare system where they receive easily accessible care from an appropriate choice of safe, high-quality, and cost-effective providers, such as CRNAs and other APRNs," said DeCarlo-Piccirillo. "By passing this legislation and with Gov. Mills' signature, Maine is protecting care for the most vulnerable by strengthening network adequacy and helping to ensure all patients have access to quality care from the provider of their choice."
In December 2020, the U.S. Congress passed the "No Surprises Act" with a critical nondiscrimination provision that prohibits insurance health plans from discriminating against qualified licensed healthcare professionals, such as CRNAs and other non-physician providers.
---
Improve Access in Rural America Rural America continues to struggle with the impact of the COVID-19 pandemic and health facility closures. Watch these resources to help improve access to care and highlight the importance of CRNAs as primary anesthesia providers in rural areas.
Congratulations to our CRNA Social Media Post Winners!
Good News – MeANA Food Drive and Silent Auction- A Success!
Mainers are struggling to find enough to eat. When the coronavirus first hit, the demand for food assistance was staggering in Maine. Now, even with the guarantee of a COVID-19 vaccine, local food relief services are preparing for that demand to surge again as winter deepens. Mainers who were struggling to make ends meet long before the pandemic are in worse straits now. Now as people face job losses and other challenges, food pantries are witnessing an influx of families seeking help who've never needed that help before. Plus, the logistical challenges of feeding kids who are learning at home, in hybrid models, and in classrooms has led to a plummeting of school meal participation. The need has never been greater for both kids and adults. Mainers are counting on our help and we gave it!
Together, MeANA raised $7,272.00 for the Good Shepherd Food Bank, the state's largest hunger relief organization. We not only met our goal, we exceeded it!
Thank you everyone for your generosity and willingness to participate in this needy cause. A special shout out to the talented artists who donated hand crafted items for our virtual silent auction which helped to raise slightly over $2,000. You are all amazing!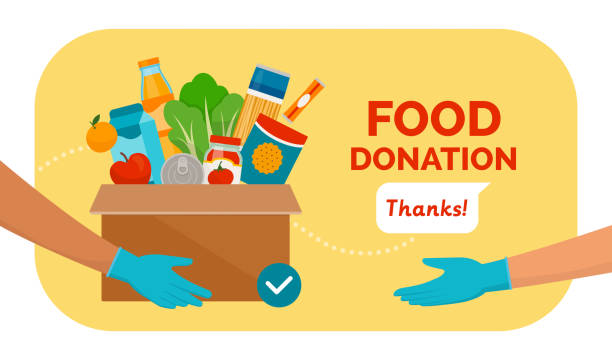 If you still want to help those suffering from hunger, we will continue to keep the Good Shepherd Food Bank link up. While food is the biggest need, you can also consider donating personal hygiene products, like shampoo toilet paper, soap, etc. at your local food bank. It's all about Mainers helping Mainers.
Read the article below provided by the Good Shepherd Food Bank to see how much and how far all of the generous donations reached Mainers.
---
NEW SECTION ADDED!! CHECK IT OUT!
To make our website more meaningful for all nurse anesthesia clinicians we have added a new section entitled: Clinical Updates.
Please take the time to let us know what you think. Here is just a small sampling of things to come:
Anesthesia Pediatric Apps for induction
COVID Updates
Fire Safety in the OR
Regional Blocks Apps and Insights
Student Puzzler
Please feel free to contact Michael Dunnington, Andrea Farrar or Susan DeCarlo to send us your ideas. We'd love to have you, the members, participate by sending us articles, links and other educational venues that will help us be the best CRNA's! Check it out and let us know how it can be improved. Know that MeANA is working for you!
Susan DeCarlo
MeANA President
---
Get Your MeANA Mask Today!
Show your support and contribute to our PAC fund and receive this cloth MeANA Mask!
---
CPC Information!
Watch this short 4-minute video overview of the entire CPC Program, requirements, and timeline. You'll also learn how the CPC Program supports lifelong learning and provides the framework for you to demonstrate the knowledge you have to provide high-quality patient care throughout your career.
As required by section 6033(e) of the Internal Revenue Code, we are required to inform you that 57% of your state membership dues are allocated toward expenses incurred by the Maine Association of Nurse Anesthetists for state lobbying activities. This amount is not deductible for federal income tax purposes. All MEANA members are also members of the AANA.